Welcome
I am a postdoctoral researcher in the Security and Cryptography group working with Mihir Bellare at UC San Diego, supported by a fellowship of the German Research Foundation (DFG).
Prior to that, I was a postdoc in the Cryptography and Complexity Theory (Cryptoplexity) group led by Marc Fischlin at Technische Universität Darmstadt. I obtained my Ph.D. in Computer Science from TU Darmstadt in February 2018 under the supervision of Marc Fischlin, and, earlier, M.Sc. degrees in Computer Science and IT Security from TU Darmstadt. I am a member of the IACR.
Research Interests
I am interested in applied cryptography enabling computer security, and provable cryptographic security more specifically. My work aims to narrow the gap between the theoretical understanding and practical security of real-world cryptographic systems. To this end, I especially investigate the provable security of (Internet) cryptographic protocols for key exchange and secure channels, for example the prominent Transport Layer Security (TLS) protocol. In doing so, my work broadly encompasses theoretical modeling of security properties and assumptions, provable-security analyses of real-world protocols, as well as guidance on practical protocol design.
News
| | |
| --- | --- |
| 2019-09-24 | Our paper Breakdown Resilience of Key Exchange Protocols: NewHope, TLS 1.3, and Hybrids [4] received the best paper award at ESORICS 2019 |
| 2019-08-06 | I received the 2019 Dr.-Heinz-Sebiger Dissertation Award on Data Protection and IT Security of the DATEV-Stiftung Zukunft foundation |
| 2019-07-27 | I received the ERCIM STM WG 2019 Award for the Best Ph.D. Thesis on Security and Trust Management, for which I will give an invited talk at STM 2019 |
| 2019-06-08 | Happy that Matilda Backendal successfully defended her Master thesis Punc­turable Symmetric KEMs for Forward-Secret 0-RTT Key Exchange I co-advised |
| 2019-05-23 | Runner-up for the CAST/GI Doctoral Dissertation Award in IT Security |
Academic Career and Education
Grants, Awards, and Honors
Professional Activities
Program Commitee (PC) Membership
QUIC Privacy and Security Workshop (QUIPS) 2020
Peer Reviewing for Scientific Conferences and Journals
2019: EUROCRYPT, ACM CCS
2018: ACM CCS
2017: EUROCRYPT, PKC, ACISP, Latincrypt
2016: CRYPTO
2015: Latincrypt, ACM CCS
2014: INFOCOM, TCC, ACNS, ASIACRYPT, Elsevier Information Processing Letters
2013: Elsevier Computer Communications Journal
Research Visits
Mar 2017

UC San Diego, La Jolla, CA, USA – Security and Cryptography Group




Host: Prof. Mihir Bellare

Feb 2017

Stanford University, Stanford, CA, USA – Applied Cryptography Group




Host: Prof. Dan Boneh

Jan 2017

Cornell Tech University, New York City, NY, USA – Security Group




Host: Prof. Thomas Ristenpart

Jan 2017

Johns Hopkins University, Baltimore, MD, USA – Information Security Institute




Host: Prof. Matthew D. Green

Jan 2017

IBM T.J. Watson Research Center, Yorktown Heights, NY, USA – Cryptography Research Group




Host: Dr. Hugo Krawczyk

Apr 2016

Ruhr-Universität Bochum, Bochum, Germany – Lehrstuhl für Netz- und Datensicherheit




Hosts: Prof. Dr. Jörg Schwenk and Dr. Tibor Jager

Jun–Jul 2015

Queensland University of Technology, Brisbane, Australia – Information Security Discipline




Host: Senior Lecturer Dr. Douglas Stebila

May 2015

Technische Universität Dresden, Dresden, Germany – Lehrstuhl für Datenschutz und Datensicherheit




Host: Prof. Dr. Thorsten Strufe

Jan 2015

Royal Holloway, University of London, Egham, UK – Information Security Group




Host: Prof. Kenneth G. Paterson
Research Impact and Media Attention
Teaching
University of California San Diego
winter quarter 2019
TLS Crypto Seminar


Graduate-level (informal) seminar with both lectures and paper presentations
Technische Universität Darmstadt
winter term 2018/2019
Organization of the graduate-level seminar

Reading the Crypto Classics

summer term 2018
Teaching assistant for the lecture

Real World Crypto

by Marc Fischlin
summer term 2018
Organization of the graduate-level seminar

Reading the Crypto Classics

winter term 2017/2018
Organization of the graduate-level seminar

Reading the Crypto Classics

summer term 2017
Teaching assistant for the lecture

Real World Crypto

by Marc Fischlin


(Best lecture award for overall lecture, by the computer science student's body, based on evaluations by students)

winter term 2016/2017
Teaching assistant for the research seminar

Research-Oriented Cryptography

by Marc Fischlin
winter term 2015/2016
Teaching assistant for the lecture

Functional and Object-oriented Programming Concepts (Funktionale und objektorientierte Programmierkonzepte, ex. Grundlagen der Informatik 1)

by Marc Fischlin
winter term 2013/2014
Teaching assistant for the lecture

Introduction to Computer Science 1 (Grundlagen der Informatik 1)

by Marc Fischlin
winter term 2011/2012
Tutor for the lecture

Introduction to Cryptography (Einführung in die Kryptographie)

by Marc Fischlin
Advising
Matilda Backendal (Master, Jan–Jun 2019). Puncturable Symmetric KEMs for Forward-Secret 0-RTT Key Exchange.


Co-Adivsor: Thomas Johansson (Lund University, Sweden)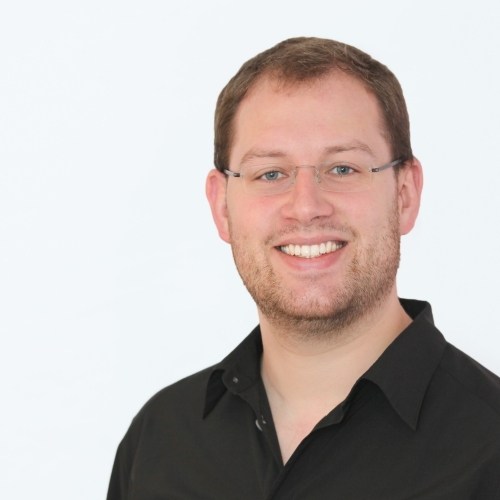 Dr. rer. nat. Felix Günther

University of California San Diego
CSE Department
Security and Cryptography Group
9500 Gilman Drive
La Jolla, CA 92093-0404
USA